SEGA MEGA DRIVE/GENESIS AREA | MAIN FEATURE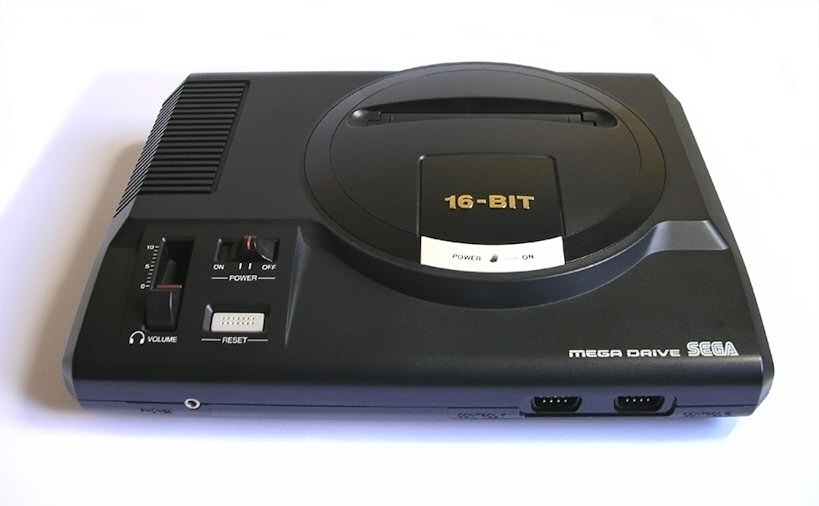 Blast to --> [History] [Today] [Hardware] [Games] [Gallery] [Emulation] [Links] [Misc]
The SEGA Mega Drive/Genesis (as known in the US) was a revolutionary 16-Bit console at the time and is the system attributed to the historical success the company enjoyed and as such is an essential part of gaming history.
It was the console that broke the monopolies Nintendo had on the console industry by inspiring the first great console war that took place from boardrooms to playgrounds winning SEGA a substantial market share bringing them from an $813 million company in 1989 to a $3.6 billion conglomerate by 1993.
This battle, most fiercely fought in North America, was not only good for profits but it was the catalyst for taking the image of gaming away from the player in seclusion to the masses where it is today, and oh yes, introduced us to the to the phenomenon that is Sonic The Hedgehog.
For details on its inception, regional performance and legacy checkout the History of the Mega Drive/Genesis Feature.
So today, the system is still very much in the hearts and minds of gamers with hordes of fans still playing, and thanks to modern development kits new games continue to be released, making it still an active platform today.
Original hardware is steadily increasing in price as are some of the rarer games especially the last of the European releases.
New officially licensed controllers are being made by RetoBit and are of superb quality.
Preservation of the software is excellent with superb emulation on multiple platforms.
The SEGA AGES and SEGA Forever brands regularly see enhanced versions of classic titles revived every few weeks. The official compilation releases are always very popular and feature many classic games the most recent Xbox One and PS4 contains 50 games.
There have been numerous re-releases of hardware by third-party manufactures in previous years with some portable and some resembling a console. The specifications of these vary. For example, there are console versions with and without a cartridge slot and portable versions with or without an SDCard slot along with the selection of built-in games varying. Always check the reviews for these. The most recent being from Tec Toy which has the style of the Asian Model 1 and has enhancements such as an SD card slot for more games and updates.
In 2019, SEGA released a Mini-Version of the console along with 40 built in games. Whilst there had been similar releases by third-parties this one was official. To compliment this are non-functional accessories of the Mega-CD/SEGA CD and 32X for the completist look.
SEGA has embraced the continued love for the console by offering items on their official SEGA shops such as stationary, gadgets and clothing.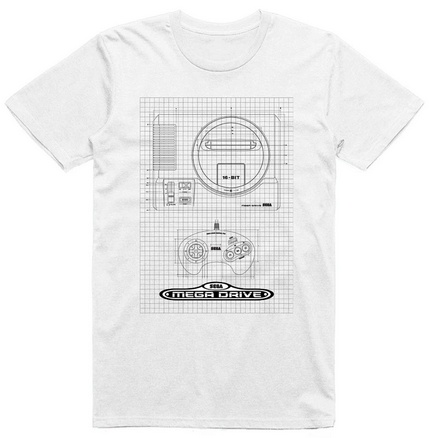 Plenty of community websites exist dedicated to the system offering historical finds, reviews and other content such as soundtracks, game hacks and prototype/unreleased games now surfacing. More interestingly, there is a very active homebrew scene and coding competitions that produce some astonishing results from the hardware and well worth a look. Check out the links section below for URLs.
New releases from 2019 include: Canon: The Legends of the New Gods (RPG), Switch Blade (horizonal shooter) and Thunderbolt 2 (vertical shooter) From Piko Interactive and for 2020 new release is slated for September being Mad Stalker: Full Metal Forth a port of a X68000 game.
The Mega Drive/Genesis is probably the most re-designed, re-modelled and re-released console ever. There are about 10 designs for the system some of which include the Mega CD/SEGA CD functionality. Recent clones are handheld that are plug-in-tv style. Some newer versions have a cartridge port. For images of some different models including model numbers check out the Models Gallery.
There are numerous models of the Mega Drive/Genesis but there are essentially 3 base ones. Each model has their own individual curiosities and some accessories are only compatible with certain models though generally compatibility is high.
Model 2 and 3 system's removed the RS232 port, headphone socket and replaced the AV ports. Model 3 removed the Z80 processor inside and the expansion slot so it can not be connected to the Mega/SEGA CD.
Mega Drive/Genesis Technical Specifications

Central Processing Unit (CPU)

Motorola MC68000
@ 7.61Mhz PAL
@ 7.67Mhz NTSC

RAM

64KB Main RAM
64KB Video RAM
8KB Secondary RAM for Z80 (sound)

Video Display Processor (VDP)

SEGA Custom 16-Bit VDP (enhanced version of Master System VDP)

Progressive Scan Resolutions:
NTSC: 320×224 ("40 column mode"), 256×224 ("32 column mode")
PAL: 320×224, 256×224, 320×240, 256×240

Interlaced Resolutions:
NTSC: 320×448, 256×448
PAL: 320×448, 256×448, 320×480, 256×480

Note: "Interlaced mode" doubles the height of all resolutions; it was used by some games, such as Sonic 2 for two player mode.

64 onscreen colours
512 colour palette (9-Bit RGB)
64 9-bit word (72 bytes) dedicated Colour RAM for Palette storage
80 Sprites on screen
4 Planes: x2 scrolling tile planes, window tile plane and sprite plane.

Audio

Zilog Z80 @ 3.51Mhz for control
8KB RAM (used as Main RAM in Master System compatibility mode)
Texas Instruments TI-76489 PSG (4 channels)
Yamaha YM-2612 FM Synthesizer (6 channels)
14db signal-to-noise ratio

ROM

2KB Boot ROM (Trademark Security System) for system's made after 1990

Outputs/Ports

Separate RF and 8-pin din socket for Composite/RGB with mono sound (original model)
RF/Composite/RGB, Stereo and Mono sound via 9-pin mini-din (Mega Drive 2/Genesis 2, Multi-mega and Genesis 3 and Nomad)
Stereo headphone 3.5mm jack (original model only)
9pin D RS232 Serial (original model only)
x2 9-pin D connectors for controllers
Expansion Edge Connector
Power Connector

Storage

Cartridge (ROM) ranging in size of 8Mbit (1MB) to 64Mbit (8MB)
The design of the Mega Drive/Genesis was derived straight from one of SEGA's System 16 arcade boards, so much so that SEGA later produced three more arcade boards based on the console's design. It is a reasonably simplistic design having a main CPU and Video Display Processor (VDP) so programmers were not faced with daunting complexities.
The main CPU of the system is a Motorola 68000 running at 7.61Mhz for PAL consoles and 7.67Mhz for NTSC consoles. The base arcade board was 10Mhz and the reduction in speed was presumably to keep the cost down. These speeds sound like nothing today but consider that a ZX Spectrum and even the Super Nintendo only ran at 3.5Mhz. Speed was not the only factor. Superior design made the 68000's some of the best performing chips of the time and were widely used in products such as the original Apple Mac. It is actually a 32-Bit CPU operating on the 16-Bit bus of the console. Later games used programming tricks for optimal performance. It has 64KB of dedicated memory available to it for storage of variables and execution.
The VDP is an evolution of the Master System VDP and provides a standard operating resolution of 320x224 pixels in NTSC regions, however, the resolution in PAL regions is 320×240. Few games took advantage of the extra resolution instead adding borders to the top and bottom of the screen.
Many games such as Lemmings and Shining Force used the 256x224 NTSC/254x240 PAL resolution. Maybe this allowed for porting between other platforms easier. These resolutions were pretty high for consumer hardware of the day coming close to the arcade boards of the time.
Regardless of the internal resolution of a game, the image is stretched when output to the screen to fill the frame.
It has 64KB of RAM for its own functions and separate Colour RAM for the storage of the colour palette. The total palette is 512 colours with 64 onscreen at once. Later programming techniques evolved that would allow for more colours on screen at once.
A maximum of 80 sprites could be on screen at once.
The sound system consists of a Yamaha YM2612 FM Chip and a Texas Instruments SN768489 Programmable Sound Generator (PSG). Both these chips can be controlled by the 68000 or the Z80 CPU that is dedicated to the sound system (though can be programmed for other tasks) which has 8KB RAM dedicated. These CPUs were also widely used in devices at the time.
Stereo output can only be via the headphone socket on Model 1 units and via the AV port on Model 2 and 3 units.
A Model 1 has a 9-pin RS232 serial connector on the back for connection of a modem. Model 1 and 2 system's have an expansion port on the side for connection with the Mega/SEGA CD.
The Genesis Nomad is a handheld variant of the Genesis. Its mainboard is stamped with the name Venus which was one of SEGA's development codenames. Mercury became the Game Gear.
The system does have a level of territory locking but not in the hardware. Many cartridges were produced without any sort of territory protection. Some games even had multiple languages for different territories. However, later in the system's life, SEGA and other third party developers began to implement a software territory lock out. A routine checked a hardware value in RAM as to which specific system it was running on (Jap, US, EUR) and without a match the game did not run.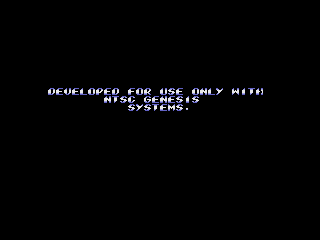 The physical size of the cartridge changes between the territories. A European cartridge has is the standard 'mushroom' shape whereas a Japanese cartridge has rounded edges. Cartridges from EA are taller and more square with useless yellow tabs. There are one or two other more unique designs such as the Sonic & Knuckles cartridge with an additional connector for mounting other cartridges and the J-Cart from Codemasters that includes 2 additional controller ports though they also made cartridge of varying shapes.
SEGA Mega Drive/Genesis Cartridge Comparison

| | |
| --- | --- |
| | |
| | |
Backwards Compatibility
What many people are unaware of is that the system provided backwards compatibility. VDP Mode 4 allowed the use of the Z80 CPU only which provided Master System compatibility. The SEGA Power Base Converter (see accessories) is merely a pass-through device and sets the Z80 in charge and the 68000 idle.
Technically the Master System was the first console to provide backwards compatibility with the previous SG-1000 and SG-3000 systems. Unlike the Master System, the backwards compatibility in the Mega Drive/Genesis does not extend as far back as the SG systems.
The first version of the Power Base Converter provided a card connector which in turn allowed the use of the SEGA Scope 3D Glasses. The second version, re-designed to work with Model 2 units removed this. It was only released in Europe and is somewhat rare.
Accessories
The system has an array of accessories. These are some of the more common items.
SEGA Mega Drive/Genesis Accessories

Classic Controller

Classic 3 button half-moon shape. The markings on the case changed colour along with the start button in the different regions but the shape stayed the same.

6 Button Controller

The updated smaller controller with three additional buttons. The MODE button is designed for backwards compatibility with some older games that behave differently. For example, Golden Axe 2.

These later became standard.

Remote Arcade Pad (Wireless Controllers)

These are based on the 6 Button controller design. Released in an age where there was no Bluetooth or Wi-Fi these used an Infrared Sensor/Receiver which plugged into the console. The controllers were powered by x2 AA batteries.

There were some third party versions in the 3 Button design also.

Arcade Power Stick

Designed to provide more precise controls for games particularly fighting. Buttons have a Turbo option.

6 Button Arcade Power Stick

An updated version of the above to have all 6 action buttons. All can have Turbo option enabled.

Arcade Power Stick II

An updated version of the above following the release of the Mega Drive II hardware. They are backwards compatible.

Master System Converter

Master System Converter II

Allows the playing of Master System games on both cartridges and cards on the Mega Drive/Genesis.

The second version of this hardware was designed to be used with the Mega Drive II only. It removed the card slot meaning only cartridges can be displayed.

Several third party companies also released similar devices.

SEGA Mouse

Provides more free flowing controls particularly for strategy games such as Populous. Another compatible game was a shooter entitled Body Count which used an onscreen target.

Mega Mouse

As above but with a different design and extra buttons.

SEGA Menacer Gun

The enormous gun that sat on the shoulder like a high powered rifle and was a departure in design of the pistol design from the previous generation. It required six AAA batteries and an infra-red sensor plugged into port 2 and sat on the top of the TV.

It could be used in three forms. Play with both the scopes and the stock to use it as a rifle, stock only and shoot from the hip, or play without either one and use it as a traditional pistol.

It came with a 6-In-1 cartridge with basic games Pest Control, Space Station Defender, Whack Ball, Front Line, Rockman's Zone, and Ready, Aim Tomatoes!. Only a handful of other titles were made compatible: T2: Arcade, Corpse Killer and Body Count.

Team Player (Multi-Tap)

Provided additional controller ports for multi-player games typically sports titles. A switch enabled changing modes between 2-4 players. It hooks up to Port 2 only giving 5 ports in total. There were third party products from EA (which was included with copies of Madden) and Codemasters whose J-Cart incorporated 2 more controller ports into the cartridge.

Mega Modem

Operated at 1.2Kbps and plugs into the serial port located at the back of the Model 1 consoles.

It allowed gamers to play against each other online and other services. Compatible games were Tel-Tel Baseball and Tel-Tel Mahjong from Sunsoft. The western counterpart Telegames Modem was never released. It made SEGA one of the very first companies to allow gamers to play with another user on another console.

It flopped quickly and the international release was scrapped resulted in the port being removed from the console.




A CDROM drive which also provided enhanced processing, audio and graphical abilities. See the SEGA CD/Mega CD Feature for more information.

Mega Drive 32X/ Super 32X

A 32-Bit upgrade to allow playing of technically superior 32-Bit games sporting better graphics and sound. See the 32X Feature for more information.

Game Genie (Unofficial)

A cheat device from Codemasters. Codes are input that allow for infinite lives, infinite energy etc.

Pro Action Replay 2 (Unofficial)

A cheat device from Datel. Operates similar to a Game Genie however is able to access a wider memory range and has some additional features such as a training mode to discover new codes.

Universal Adaptor

A cartridge from Datel that allows the use of any game from any territory on any system.

Pro Mega Master (Unofficial)

An alternative to the official Master System Converter for playing Master System games.
MODELS GALLERY
SEGA's 16-Bit machine is one of the most re-designed and re-released pieces of hardware ever. Some of the main variants are detailed below and this list is by no means exhaustive.
The Various SEGA Mega Drive/Genesis Logo's

| | |
| --- | --- |
| | |
| | |
SEGA Mega Drive/Genesis Models Gallery

Mega Drive / Genesis (Model 1) MK-1601

The original.

Very easy to mod for 50/60hz and/or country. International versions have slight changes in colour and case markings.

The redesigned model released in 1992. This omits the front headphone socket and volume slider, the serial port and employs a new AV setup using a custom multi-port and PSU.

International versions have slight changes in colour and case markings.

Genesis 3 MK-1641

Released in North America only.

It removes the Z80 CPU which causes some incompatibilities with some games.

It is not compatible with Mega CD, 32X, Power Base Converter or Virtua Racing.

Nomad (Genesis)

Released by SoA, completely portable Genesis (so will not run all Mega Drive games) about the size of a VHS tape with a 3.25 inch back lit LCD colour screen. The system was so powerful that it managed to eat through a set of 6 batteries in under 2 hours.

Although a hand held it had the majority of the connection ports of the console version; AC Adaptor, AV out for connection to a TV and an extra port for another joy pad for 2 player games. The Nomad even ran the SVP powered Virtua Racing with no problems.

It was released very late in the consoles lifespan to attract any major interest. It could be considered a successor to the Game Gear.

Mega Jet

Originally designed for use on Japanese Airlines the unit is a drastically reduced size console. The Japanese version had four games built-in and allowed users to plug in their own cartridges.

A consumer version was released in Japan only in 1994 and did not have any built-in games. A few units have shown up on Ebay for around £100.

Amstrad Mega PC

Released in Europe between 1992 and 1993 only and was a 386SX PC/Mega Drive hybrid. The console was on an ISA card inside. It was not possible to play console games whilst using the PC.

Tera Drive

Released in Japan only this was a 286 PC/Mega Drive hybrid but had an advantage over the Amstrad as it allowed console gaming inside a window and came with an SDK to enable users to create their own games.

Shinco 868 Multi-Region DVD Player

Is essentially a basic DVD player but with Mega Drive/Genesis hardware built into the unit. It retailed at around $270

It comes with approximately 428 licensed games on 9 CDs and two controllers that are appallingly shaped like a Playstation pad but with the button layout of a Genesis/Mega Drive pad.

There is also a portable version.

Mega Drive Ultimate Handheld Console

One of the newer variants from Blaze. They contain 18 games initially with provision of expansion via SD Card. These retail for around £40.

There are several editions. Some are 3 Button and some 6 Button. They are branded on particular games which usually have a few changes in case colouring. The one pictured is the Super Street Fighter II Edition.

Mega Drive Console With 10 Games

A newer console variant from Blaze. These typically have 10-15 games built in. Some versions do not have a cartridge slot but those that do can play games from all regions. Original controllers can still be used.

Retail around £30 and can be branded for a certain game.

Mega Drive 4

Tech Toy is a Brazilian company that still churns out new revisions of the console. This reiteration looks just like a Guitar Hero package and is named aptly as Mega Drive 4 Guitar Idol which is a supplied game. The package has one Guitar, a pair of six button controllers and has 87 SEGA classic games built in. A SD slot allows the user to play MP3 files.
Modding
There are modifications that can provide a 50 (PAL)/60hz (NTSC) speed and country swap. The mod itself varies between models though they are not difficult to implement.
For a selection of mods check out http://www.mmmonkey.co.uk/console/index.htm.
Trademark Security System (TMSS)
TMSS was SEGA's official licensing system but moreover their way of completely quashing unlicensed games released on the system and introduced into consoles starting in 1991. It works by a piece of code inside the console looking for specific characteristics inside the program being ran off the cartridge. If it found what was needed then the message "Produced By Or Under License from SEGA Enterprises" would be displayed and the game would run. Otherwise the system would refuse to boot up. It is pretty easy to tell if your console has TMSS or not by booting up a game.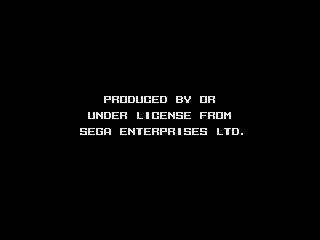 There are two famous cases involving companies attempting to bypass this system one being EA and the other, which set a legal precedent was with Accolade. See the full story at http://digital-law-online.info/cases/24PQ2D1561.htm
Early Electronic Arts Carts
It is an established fact that some early games from EA cause problems with all but the earliest versions of the consoles manufactured between 1989-1990.The reason for the incompatibility is that the older consoles do not contain SEGA's TMSS and the way these games interface with the system in an unorthodox way in order to defeat the licensing check. This would also be something that would cause problems for emulation programmers in the future.
The apparent story is that during the negotiations between the companies, EA had found a way to create unlicensed cartridges as they had reverse-engineered the console for leverage in reducing the licensing fees during discussions. Although this was settled peacefully with EA, they included the [bypass] program code in the ROMs anyway. Since the code was made prior to TMSS the resultant games do not work on newer consoles. Some games were re-issued with the code removed but only in small numbers.
Blast Processing
Does not actually mean anything and was a term that was thrown around by SoA to denote the processing power the Genesis/Mega Drive had over the NES and Super NES. The term has recently appeared in the Sonic Genesis Collection for Xbox 360 and PS3 as an achievement / trophy.
The SVP was SEGA's version of the SuperFX chip of the Super Nintendo. Released in 1994 it was created in conjunction with Hitachi running at the same speed of a typical desktop PC and did all of the maths required to render polygons at a smooth rate.
This enabled the system to be a low count polygon cruncher and the first (and ultimately only) game to use this technology was Virtua Racing - a port of the mega popular arcade machine. Trying to port these titles running on a $20,000 arcade board to a relatively old console (albeit with some extra horse power) showed the pure ambition that SEGA had. Fool hardy perhaps?
SEGA Virtual Processor Technical Specifications

SVP Specifications

Command Chip Type: Samsung SSP1601 DSP Core
Internal Clock Speed: 23Mhz / 25 MIPS
ROM: 1KB Instruction
RAM: 2KB Instruction Cache RAM
Extra DRAM can be installed
Data Bus Bandwidth: 16-Bits Internal / External
Graphics: Provides 300-500 polygons per second @ 16 colours with 4 interrupts.
Sound: Provides two extra Pulse Wave Modulation channels.
Other titles were slated to appear using the SVP such as Virtua Fighter, but the cost of the cartridges containing the extra processor (around £70 for Virtua Racing) meant that the project was abandoned.
These titles were later released in a slightly different format. The 32X is regarded as a natural extension of the SVP Project since they were developed around the same time.
Virtua Racing cannot be run on a system with a 32X due to a clash of memory addresses between the two devices. It is the only title to have problems. Additionally, it cannot be run on versions of crippled Mega Drive/Genesis hardware without the Z80 CPU such as Genesis 3.
The only emulators that can run Virtua Racing at this time is KEGA Fusion and PicoDrive. You can download these from the Mega Drive/Genesis Emulators page and there are also videos of the game running on Youtube.
Maintenance: Keeping the Cartridges and Connector Clean
Cleaning cartridges are a rare and rather unnecessary item.
To clean the slot on the console, wrap a paper towel around a thin piece of cardboard the width of the cartridge connector, such as a cereal box, and gently insert into the cartridge slot and remove. This will work with Master System and 32X also.
To clean the cartridge, simply use a cotton bud with a small amount of alcohol cleaner such as CD lens cleaner. Rub it along both sides of the connector pins. Allow a minute or two to dry off before using.
Both of these tend to reduce the amount of failed boots, crashes and graphics anomalies that happen due to dirt and grease getting on the connections. You will be surprised how much dirt can accumulate.
The system has an outstanding library of games and this is one of the reasons why it was so popular and endearing. There are some 900+ games made in total and approximately 500 of those were made for the US market alone. A game of almost any conceivable genre exists. To be fair, there were some titles that were just tat. In this section are some of the highlights that gave the system its character and identity.
One thing that is noticeable is the increase in quality. There is a continuous technical improvement equally in graphics and gameplay from the early releases to end of the system's life as a result of the stiff competition with Nintendo. The newer techniques for creating onscreen effects seemed to be no problem for the hardware to handle as well as the speedy gameplay. SEGA's ambitions for the system and those of some third party developers with their games were quite staggering.
Games sizes ranged from 8Mbit (1MB) to 40Mbit (5MB) though there was a development kit that allowed for 64Mbit (8MB). Extensions of the hardware bought games on CDROM with enhanced audio and graphics. For more information see Mega CD/SEGA CD Area and 32X Area.
The early library consisted mostly of coin-op conversions which were pulled from the arcades during the system's conception such as After Burner 2, Altered Beast, Golden Axe, Super Hang-On and Super Thunder Blade. Non-SEGA ports included Ghouls and Ghosts and Strider to name but a few.
Even the early titles were way ahead of anything outside of the arcades at the time. These proved popular in the arcades and at home, however, were criticised for being too short for home console gaming.
Fortunately this was rectified quickly with games more suited to home gaming released although plenty more arcade conversions followed through the system's lifespan. Perhaps the ultimate conversion from the arcades was Virtua Racing. Although it needed an extra CPU to run the game it was still mighty impressive. For more specific information see SEGA SVP Project above.
Among the plethora of genre releases, sports games were highly instrumental to the system's success. Nintendo had never focused much in the way of sports titles. The possibilities of more realistic graphics and sound (especially the novelty of voice samples from announcers) were big points in favour of the system.
For example, American Football and Baseball games for the US and FIFA games in Europe.
SEGA's Releases Notable (1st Party)
SEGA's Arcade franchises were instrumental in setting up the machine and remained high quality staples through its time on the market and are fondly regarded today as some of the best games of the generations.
Altered Beast, a fairly simple beat'em-up was the first game to demonstrate the power of the system in its new market showing it had enough power to deliver a true arcade experience.
Golden Axe followed suit with its port from the arcades that offered home users extra levels and modes. It went on to have two more games on the system but which were not ports from the arcades.
For more information check out the Golden Axe and Golden Axe II features. Golden Axe III saw a limited release.
Shinobi, already one of SEGA's flagship characters from the arcade, its unofficial sequel Revenge of Shinobi was designed purposely for the home and was the Ninja's debut on the system but kept an arcade feel to the gameplay. It became one of the system's most popular titles and included on compilations. The rest of the Shinobi games on the system improved on graphics, music and quality of their action based gameplay. They were always a showcase for SEGA's technical abilities.
The Streets of Rage franchise although not originating in the arcades is an arcade game. It began as SEGA's repost to the legendary Final Fight being released on the SNES. The games greatly broadened the beat'em-up genre over the three games in the series. Streets of Rage 2 has the distinction of being the first 16Mbit cartridge (2MB). For more information check out the Streets of Rage Feature.
Arcade ports were a solid foundation for SEGA from the start to release imaginative and bespoke games to compete in the tough marketplace to cement their image appealing to older gamers. Their games very much showed the technical abilities of the hardware.
Toe Jam and Earl were contenders in the SEGA mascot competition and ultimately lost to Sonic The Hedgehog but their uniqueness landed them two games of their own fondly remembered for that uniqueness. The original, is a slow-paced platformer with some unique graphics. The duo must locate parts of their rocket ship scattered about 25 levels. What made this game a joy, was the 2-Player split-screen co-op mode. The sequel Panic on Funkatron, had more traditional platform gameplay which disappointed some but otherwise was an excellent game overall. The duos task is to reclaim all the non-funky humans that have accidentally been released on Funkotron and remove them.
Ecco The Dolphin was a landmark game at the time as it employed a very different style of play. It was the first ever swim-'em up with complex puzzles and that tells the story of a Dolphin on a personal quest to save his Pod following an alien invasion. It received an enhanced Mega CD version and a sequel also with an enhanced CD version.
Eternal Champions was SEGA attempt to create a 2D 1-on1 Beat'em up but with a deeper fighting system than Street Fighter II which reigned at the time only this one would be exclusive to their platform. It has huge fighters and used the system to its fullest. For more information check out the Mega CD/SEGA CD games feature.
Virtua Racing was the only game to use the SVP. More information is above. It was a defining game in its attempt to allow the 16-Bit hardware to run a version of a powerful (at the time) 3D arcade board driven racing game. It was the most expensive cartridge released and was in some console packages. It had an updated version released on the 32X entitled Virtua Racing Deluxe.
The Phantasy Star series, created by Yuji Naka on the Master System before producing Sonic games, made many an RPG fan happy with its blend of rich story, fantasy and sci-fi. For the 16-Bit incarnations, the first person perspective was gone and the gameplay was turn based more in line with traditional Japanese RPG games. They also make for some of most rare PAL games.
Phantasy Star I is one of the rarest Mega Drive games being released in Japan only and is a release of the SMS version on a cartridge that boots into SMS compatibility mode.
Each instalment adds to the overall story of the series culminating in Phantasy Star IV which is considered best of the series with its balance of exploration, combat and investigation.
Over the years it collected a strong following and was the closest thing SEGA had of its version of Squares Final Fantasy series and has since expanded with titles on all later generations of consoles/Dreamcast, Game Cube, Xbox/360.
SEGA created a new 16-Bit franchise with a set of fantasy RPGs with The Shining Series. These were fantasy RPGs that pioneered the use of deep strategy and said to hold up against many of the RPG titles of today. Each instalment expanded the depth of strategy, amount of free roaming, the battle system and the length of the game.
The stories between the games do not especially connect; however, playing Shining Force CD on the Mega CD/SEGA CD does tie everything up.

The SEGA Technical Institute (STI) created several impressive titles such as Comix Zone with a unique graphical style, Kid Chameleon which boasted 94 levels of platform purity and The Ooze.
In checking out the games library it would be impossible to miss Sonic Team whom obviously produced the Sonic The Hedgehog series but also less known for Ristar and the aforementioned Phantasy Star.
Arguably the most famous titles in the library (as intended) are the Sonic The Hedgehog games. The original Sonic The Hedgehog game was SEGA's secret weapon against the launch of the SNES and the system's first killer app.
They are loved because of the intuitive gameplay and the attitude Sonic (and SEGA) eschewed was new at the time. They came with excellent level design across distinct environments created by some of the best graphics of the time showcasing vibrant use of colour. Players of Sonic enjoyed a balance with speed and exploration. But rounding this off was a trademark speed that was simply not possible on other platforms of the time thanks to the system's speedy processor.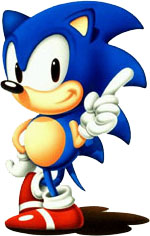 These games have a big hand to play in the popularity of the console and went on to have a massive impact on the industry as a whole. Subsequent games produced at STI in the series improved upon each other greatly and were huge successes in their own right.
You can check out features to all the Sonic The Hedgehog games in the Sonic Area of the site.
Until this point sports games were overrun by all other genres. They became a vital component of the system's library because finally the sports genre had been well catered for instead consisting of cheesy unlicensed games. Games of many categories including Baseball, Cricket, Football, Golf and Basketball made the system noted as being the platform of choice because it offered speed necessary for more fluid animation and responsiveness. The licensing of athletes and celebrities made them more recognizable in the early days of the system.
Sports games on the SNES, although they looked better, were criticised for being slow due to the SNES's CPU being half the speed.
Some of the entries from SEGA were Sports Talk Baseball and Football with the innovation at the time of having announcers with real voice samples. Their World Series Baseball offered a different gameplay perspective being from behind-the-batter with animations based on motion capture of actual baseball players rather than a top-down view. Further to this it included recreations of actual stadiums which fans of the sport appreciated greatly.
SEGA refined their sports games creating a rivalry with Electronic Arts (EA).
Notable Third-Party Releases
Perhaps the integral part of the system's success was the third-party support.
EA whom had only produced PC games; their sports released cannot go unmentioned and they had great success with their releases. Many of these were polished sports games such as John Madden Football and FIFA that were a significant reason for the system's popularity in the US and Europe.
They were also the first company to use real people in their sports titles. Numerous series of games included Road Rash, James Pond and the highly popular 'Strike' series of war games. They debuted with a revolution in graphics and gameplay and both improved as the series went on. Eventually 3 games existed; Desert Strike, Jungle Strike and Urban Strike.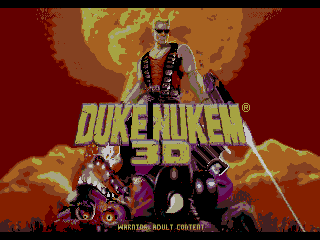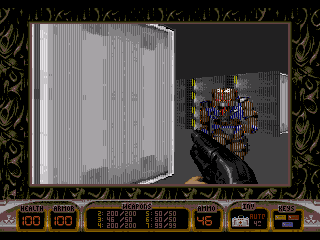 Capcom supported the system from the early days and their action game Strider was instrumental in making the system noticed by the masses. The infamous Street Fighter II came to SEGA's machine after first being released as a SNES exclusive. The Mega Drive/Genesis version was upgraded to Special Champion Edition adding the Turbo/Excite option, the ability to play as bosses and new modes of play. It was not only an iconic release but it also served as a catalyst for the widespread use of the 6-Button controller since the arcade version had as many buttons. The game was ultimately superseded by Super Street Fighter II which came in a hefty 40Mbit (5MB) cartridge making it the largest game on the system.
Plenty of other games such as Mortal Kombat, Eternal Champions and (some Mega CD games) added optional support the use of the 6-Button controller and it very nearly replaced the standard controller completely.
Some third party developers managed to get outstanding graphics from the system. Notable mentions are Subterrainia and Red Zone from now defunct UK developer Zyrinx whom employed some advanced engines with incredible detail and Blue Sky with the stunning Vectorman and Vectorman 2 that easily match some 32-Bit efforts (apparently written in C rather than assembler) and was popular enough to get a sequel at such a late time in the system's life.
Renowned developer of hardcore games Treasure released a stand-out title called Gunstar Heroes - a fast paced platform run-and-gun. It was an outstanding title for both graphics and gameplay innovations at the time despite it being their first release. A later title called [Alien Solder] was pretty similar and both are rather rare to find these days though Gunstar Heroes is available on Xbox Live Arcade and PSN. A classic game in every possible sense.
Konami, Core Design, Psygnosis (whose greatest moments arguably were on the Mega CD/SEGA CD) all had impressive titles. Honourable mentions include Rocket Knight Adventures, Mega Bomberman, Probotector (Contra) and Earthworm Jim to name just a few.
Ooh..controversial
The Mortal Kombat series from Akklaim could have just been another Street Fighter II clone, but for the use of blood and the signature finishing moves (fatalities) allowing the garrotting of your opponent.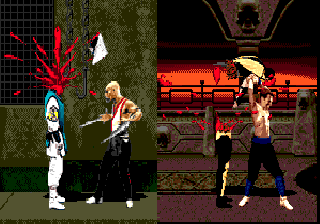 Since the characters in the game were made from digitising real people and therefore looking more realistic the graphic displays made for one of the most controversial games ever outraging the public. SEGA's version has all the fatalities uncensored from the arcade version and thus was the major selling point (and because Nintendo's were children's consoles) whereas Nintendo's version stripped everything out in order to create bad press for SEGA. Its sequels went on to be even more violent in an amusing sense.
It is worth noting that once Nintendo had finished their moral crusade they went right on and released Mortal Kombat II for the SNES with all the fatalities intact.
The last game to be released was Frogger in 1998 (US only) but since then Super Fighter Team released Beggar Prince in 2006, and Legend of Wukong in 2008, both translated from 1996 Chinese originals worldwide. For more information about the game and others from the same developer checkout http://www.beggarprince.com/ and http://www.legendofwukong.com respectively.
There is an active homebrew community which periodically release demos, utilities, games and hacks. Links for homebrew ROMS can be found below.
Some advanced topics for homebrew development are discussed in the forums at SEGA Xtreme and Genny4Ever.
In 2008 a group of enthusiasts demoed their upcoming title Pier Solar and the Great Architects, an RPG title and the game specifically developed for the console since 1996.
Compilation Cartridges
As the cost of larger ROM chips began to fall slightly, SEGA began to combine a small number of previous releases into single compilation titles. These proved rather popular and generally good value for money. In comparison the Master System had only one such cartridge entitled Master Games 1.
Most of these were exclusive to Europe and were available towards the end of the systems life. The table below details their contents.
When the games are run the user is presented with a basic menu and a background jingle until they select their game.
Compilation Cartridges

Mega Games 1: World Cup Italia '90, Super Hang-On and Columns.

This was first issued with Model 1 Mega Drives around 1992.

Mega Games 2: Golden Axe, Streets of Rage and The Revenge of Shinobi.

This is probably the most popular of all the compilation cartridges.

Mega Games 3: Alien Storm, Super Thunder Blade and Super Monaco GP.

Mega Games 6

This was distributed with Mega Drive 2 consoles in 1995. It is simply a combination of Mega Games 1 and 2.

Mega Games 6 Vol. 2

This was distributed with Mega Drive 2 consoles in 1995. It is simply a combination of Mega Games 1 and 3.

Mega 6 Vol. 3: Columns, Revenge of Shinobi, SEGA Soccer, Super Monaco GP, Sonic The Hedgehog, Streets of Rage.

This was the final release in the series and the only one to have its name shortened to Mega.

SEGA Soccer is the same game as World Cup Italia '90 in the previous compilations and references to the tournament have been removed.

As you can see with the Mega series there is duplication in games which is a little unfair should you with to complete a collection of them all.

The last two releases (Vol. 2 and 3) are considered rare and can reach a value of £100.

SEGA Sports 1: Super Monaco [GP], Wimbledon [Championship Tennis] and Ultimate Soccer.

This was the only sports compilation released.

Sonic Compilation: Sonic The Hedgehog, Sonic The Hedgehog 2 and Dr. Robotnik's Mean Bean Machine

This was also released in North America.

Classic Collection: Gunstar Heroes, Altered Beast, Flicky and Alex Kidd: The Enchanted Castle.
There were also numerous Double Pack games from the likes of Disney and Codemasters.
In Brazil several of these cartridges produced the most impressive being Mega Games 10 containing: California Games, Columns, Flicky, Golden Axe, SEGA Soccer, Sonic The Hedgehog, Super Hang-On, Streets of Rage, Super Monaco GP and The Revenge of Shinobi!
In Australia, SEGA OziSoft packaged two games together i.e. separate cartridges. Some of these sets included Dizzy and Rocket Knight Adventures, Mortal Kombat II and The Revenge of Shinobi.
Unreleased
With so many games developed and released for the system there are many prototypes and cancelled projects. Some that were produced near the end of the system's life were almost complete. Some examples are below.
Sonic 4
A Sonic The Hedgehog 4 was never released in this generation. It would be some 15 years later. The release of the 32X prompted speculation that such a game would be released on that platform however, this was not the case either. A prototype entitled Sonic Crackers was uncovered and believed to be a potential game for Sonic 4. It featured Sonic and Tails connected by a bungee cord. This ultimately became Knuckles: Chaotix on the 32X.
Missing Sonic 4

| | |
| --- | --- |
| | |
| | |
For more info check out the Sonic Crackers Feature and the Knuckles Chaotix Feature.
Virtua Fighter SVP
This was to be another game which used the SVP chip like Virtua Racing. Virtua Fighter was planned but the natural extension of the SVP project into what became the 32X meant the game was to be released on that platform instead. This probably worked out better in the end. It is not clear if any development ever took place and there are no known screenshots.
Check out the Virtua Fighter Feature for more information.
Get off My Case
For the most part the cases that cartridges came in were the same rigid plastic cases across the territories. SEGA for some reason much later changed them to card around the time of the 32X release.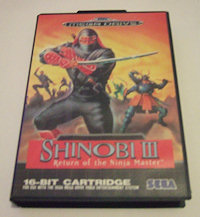 The case art however, varies massively with the Japanese sleeves having the more artistic edge. Some terrible examples adorned sleeves of PAL games in comparison to their Japanese counterparts. Two examples are below:
Variations in game sleeve/case design

| | | |
| --- | --- | --- |
| | | |
| | | |
Many more examples can be found at: http://www.guardiana.net/MDG-Database/Mega Drive/
An online library of good quality case scans can be found at http://iskor.free.fr/jaquettes.html.
I Left My Heart In Tokyo/The Japanese Angle
Aside from the physical change in cartridge shape and case art there sometimes are major differences in a game between its Eastern and Western versions.
An excellent example is a game called Magical Hat Flying Turbo Adventure/Magical Hat no Buttobi Turbo! Daibouken (Japan) a spiritual sequel to Psycho Fox on the Master System. The western version was called Decap Attack and was massively modified.
Magical Hat Flying Turbo Adventure Vs DecapAttack

| | |
| --- | --- |
| | |
| DecapAttack | Magical Hat Flying Turbo Adventure |
A more minor example Streets of Rage 3 which has segments (levels), characters altered (a stereotyped gay man called Ash was completely removed) and storyline changed.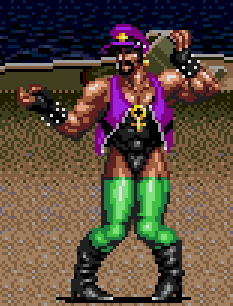 Collecting Rareities
PAL rarities include Alien Solider, Probotector, Shinobi III and Gunstar Heroes each of which will easily cost over £50.
The rarest game on the system is Phantasy Star 2 which is actually the Master System version on a Mega Drive cartridge.
Mega Drive/Genesis Games Gallery

| | | |
| --- | --- | --- |
| | | |
| | | |
| | | |
| | | |
| | | |
| | | |
| | | |
| | | |
| | | |
| | | |
| | | |
| | | |
| | | |
| | | |
| | | |
| | | |
| | | |
| | | |
| | | |
MegaNet
In 1991 SEGA launched the MegaNet Service in Japan. It was the first time multiplayer console gaming was possible.
A Mega-Modem connected to the EXT port on Model 1 Mega Drive's and operated at a speed of 1,600 to 2,400 bit/s and used it to go online to play games with other players. Later consoles omitted the port altogether most notably the Mega Drive/Genesis 2 but provisions remained on the mainboard inside for the port.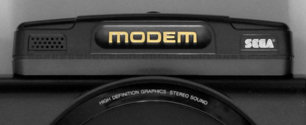 Unfortunately the service was not very successful and was cancelled. Some of the games that could be downloaded to consoles are listed below although there are more.
Fatal Labyrinth
Phantasy Star II Text Adventures
Flicky
Sonic Eraser (a Sonic the Hedgehog/Columns crossover puzzle game)
Teddy Boy Blues
Penguin Land
There were plans and even some early advertisements to bring it to North America but it never happened. Later in 1995 it was available in Brazil with a wider selection of games that included Mortal Kombat II and FIFA 95.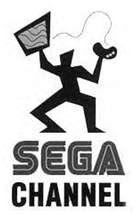 SEGA Channel operated between June 1994 and 1997 in the US mainly although it was also available in the UK, Canada, South America, and Japan on certain cable services for a briefer period of time but had less impact outside the US. It was one of the first examples of the digital distribution that we enjoy today. Not to be confused with Meganet, this service did not offer online multiplayer.
For a monthly subscription of $15, the gamer would get an adapter which, once connected to their cable television connection would provide them with unlimited access to over 50 games, with new games appearing every 2 weeks and played the same as the retail cartridge versions.
Special preview versions of games appeared frequently and games that were not going to be released in the US (import) were exclusive to the service. Along with games was news, cheats and guides along with contests and other information.
It was mildly successful available to some 20 million homes and over 250,000+ subscribers. Its closure was due to the next-generation (32-Bit) consoles beginning to make the 16-Bit Genesis/Mega Drive hardware obsolete.
Two adaptors for the console were produced but operate in the same manner being a cartridge that stored the downloaded game with a coaxial cable running into it. Download times were approximately 1 minute. As games became larger in size, some titles had to be split into downloadable parts for the special cartridge to hold.
Its implementation was not straightforward for cable companies and when the service closed great experience was gained which SEGA would use to develop Saturn's Netlink and Dreamcast's SEGANet as well as other companies developing digital cable technologies.
Dumped ROMs of the service can be obtained on the net to give a feel of how the service ran. There are videos on YouTube that demonstrate its operation.
Some games have only ever existed or have unique versions in the SEGA Channel domain and have never being dumped meaning they maybe be potentially lost forever.
The Mega Drive/Genesis has been successfully emulated for several years and programs have now achieved a high degree of compatibility. There is still active development on several platforms including PC, Mac and PSP.
For more information and downloads checkout the Mega Drive/Genesis/Mega CD/SEGA CD/32X Emulators page.
SEGA has used emulators for the basis of their compilation packages such as Mega Drive Collection, Sonic Mega Collection and SEGA Smash Pack on the Dreamcast.
Also the recent Sega Vintage Collection releases (Xbox Live Arcade and PSN) of Sonic The Hedgehog, Golden Axe, Streets of Rage 2 and Ecco The Dolphin et al use an emulator.
The table below describes the most popular in more detail.
Mega Drive/Genesis Compilations

SEGA Smashpack Vol#1 Dreamcast 2001

This was actually the third Smash Pack release and packaged with consoles in the US. There was never any further volumes released.

The collection was slammed for having patchy performace and poor sound emulation. To this day a full speed emualtor of the Mega Drive/Genesis has yet to be created.

This compilation was hacked so that almost any ROM could be played.

The contents is as follows:

Altered Beast
Columns
Golden Axe
Phantasy Star II
Revenge of Shinobi
Sega Swirl
Shining Force
Vectorman
Sonic The Hedgehog
Streets of Rage 2
Wrestle War

Virtua Cop 2 - is a port of the arcade version and supported the Dreamcast light-gun accessory.

Mega Drive Collection (known in the U.S. as the Sega Genesis Collection) (PS2 and PSP) 2006

This collection also features more than 35 minutes of unlockable interviews from SEGA of Japan, a "museum" with facts about the games, strategy tips for each game and a set of unlockable arcade games.

Can be found for under £10.

The contents is as follows:

Alex Kidd in the Enchanted Castle
Altered Beast (Mega Drive/Genesis and Arcade versions (Arcade version only on PS2)
Bonanza Bros
Columns
Comix Zone
Decap Attack
Ecco the Dolphin
Ecco 2: The Tides of Time
Ecco Jr
Flicky
Gain Ground
Golden Axe
Golden Axe II
Golden Axe III
Kid Chameleon
Phantasy Star II
Phantasy Star III: Generations of Doom
Phantasy Star IV: The End of the Millennium
Ristar
Shadow Dancer: The Secret of Shinobi (unavailable in the PAL version)
Shinobi III: Return of the Ninja Master
Sonic The Hedgehog
Sonic The Hedgehog 2
Super Thunder Blade
Sword of Vermilion
Vectorman
Vectorman 2
Virtua Fighter 2

unlockable arcade titles are:

Altered Beast
Arcade,
Future Spy
Tac/Scan
Zaxxon
Zektor

The PSP's unlockables are:

Astro Blaster
Congo Bongo
Eliminator
Space Fury
Super Zaxxon.

Mega Drive Ultimate Collection (Xbox 360 and PS3) 2009

It includes many fixes that plagued the earlier compilation.

The collection also features interviews with the original game developers. All items can be unlocked by earning certain Achievements (360) or Trophies (PS3).

According to Ethan Einhorn, the producer for the collection, the three "lock-on" games (Knuckles in Sonic 2, Sonic 3 and Knuckles, and "Blue Sphere") were not included citing "tight development times", and that including them would have meant "dropping several titles from the collection altogether", specifically the aforementioned nine unlockable games since "they all required unique emulation solutions".

It can be bought for approx £10-£15.

The contents is as follows:

Alex Kidd in the Enchanted Castle
Alien Storm
Altered Beast
Beyond Oasis
Bonanza Bros.
Columns
Comix Zone
Decap Attack
Dr. Robotnik's Mean Bean Machine
Dynamite Headdy
Ecco the Dolphin
Ecco 2: The Tides of Time
ESWAT: City Under Siege
Fatal Labyrinth
Flicky
Gain Ground
Golden Axe
Golden Axe II
Golden Axe III
Kid Chameleon
Phantasy Star II
Phantasy Star III: Generations of Doom
Phantasy Star IV: The End of the Millennium
Ristar
Shining Force
Shining Force II: Ancient Sealing
Shining in the Darkness
Shinobi III: Return of the Ninja Master
Sonic the Hedgehog
Sonic the Hedgehog 2
Sonic the Hedgehog 3
Sonic & Knuckles
Sonic 3D Blast
Sonic Spinball
Streets of Rage
Streets of Rage 2
Streets of Rage 3
Super Thunder Blade
Vectorman
Vectorman 2

Unlockable extra games:

Alien Syndrome (arcade)
Altered Beast (arcade)
Congo Bongo (arcade) (under original title "Tip Top" in some regions)
Fantasy Zone (arcade)
Golden Axe Warrior (Master System)
Phantasy Star (Master System)
Shinobi (arcade)
Space Harrier (arcade)
Zaxxon (arcade)

Below are some links for some excellent Mega Drive/Genesis related websites. If there are any links you would like to see added here please let me know.
Note: These will direct you away from this site.
Sega-16.com
Is a very cool site for the informed Sega gamer with in-depth articles and tonnes of reviews and useful lists.
Mega Drive at Mean Machines
http://www.meanmachinesmag.co.uk/formats/3/sega-megadrive.php
A collection of reviews from the magazine that are downloadable in PDF format.
Mega Drive Memories
http://www.megadrive-memories.com/
Has more focus on the more obscure Japanese games with plenty of rare items such as magazine scans, videos, reviews and you can also follow on Facebook if you really want to.
Genny4ever
A very stylish website showcasing some outstanding development projects running off the Mega Drive/Genesis, Sega CD and 32X.
Project 2612
http://project2612.org/index.php
An extensive archive of tunes from games in the system's sound native format.
Inside the System
Lots of high resolution photographs of the internals of the system. Also have Mega CD and 32X images.
Review of a portable system
http://www.pocketgamer.co.uk/r/Sega+Mega+Drive+Portable/hardware_review.asp?c=11179
A review of one of the newer, smaller handheld clones.
Genesis Audio Recording Experiment
Which version of the hardware makes the most noise when recording sound output? Good question, especially for those people who like to record their own soundtracks etc. Luckily an experiment has been performed at the results can be seen at http://www.protoman.com/genesisaudio/.
---